Are you missing out on career opportunities because you do not have your PMP??
Do you want to earn your PMP? or your CAPM?, but do not have time to take an exam prep course?

Is an expensive exam preparation course too much for you current budget?
If you answered yes to any of the above questions, then these exam prep courses could be just what you need.
?These are professional exam prep courses. Available to you as self-study. You decide when the time is right. You set your own pace.

?pmStudent is proud to partner with ?OSP International LLC to provide you flexible, affordable and high quality exam preparation courses and materials.


?Provides you with lessons you can download and access right away AND the necessary 35 contact hours to qualify for the PMP Exam. You can watch the videos on your tablet, smart phone or computer. You are never far away from your materials.
MOST students find that The PMP? Prepcast has them ready for the exam within three months.
Courses come with a 90 day money back guarantee. You have NOTHING to lose and everything to gain. Join over 40,000 others around the globe who have used ?The PMP? Prepcast to prepare for the exam.
Check out ??The PMP? Prepcast today. Isn't it time you added 'PMP' to your name?
Not ready to commit? That's OK, ?free version of ?The PMP? Prepcast a try.
Supplement your studies with realistic exam questions. Get used to the types of questions you will be asked on the actual exam. It is not JUST about knowing the materials, it is about applying your knowledge to scenario based questions. The BEST way to prepare is to practice, practice, practice! With 1800 questions available to you, this is the practice YOU need.
Curious, but cautious? No worries, try this free version right now
?How about some special 'spot' training? Sometimes, what you need is just a little extra information to assist you with the more challenging topics.
Exam coaching – Need help on your exam preparation strategy? Try The PM StudyCoach. ?

The PMP? Exam Formula Study Guide
In trouble with ITTOs? – Here is the secret to learning ALL of them!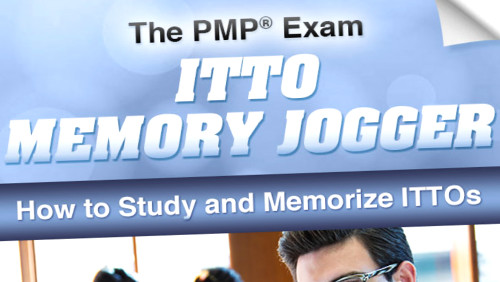 Flash cards – Turn wait time into exam prep time with these eFlashcards.
Thank you and wishing you every success on the PMP? Exam.
?Preparing for your CAPM? ? It never hurts to have some extra help.
The PM PrepCast for ?CAPM? is designed to show you exactly what you should focus on in order to pass the exam. Don't waste your precious time, The PM PrepCast for ?CAPM?.
Try adding the ?CAPM? exam simulator to your exam preparation toolkit. With 750 practice questions, you will approach your exam day with confidence.
Learn all about the ?CAPM? exam simulator here.
Take the ?CAPM? exam simulator for a free test drive today.?
Thank you and wishing you every success on the CAPM? Exam.